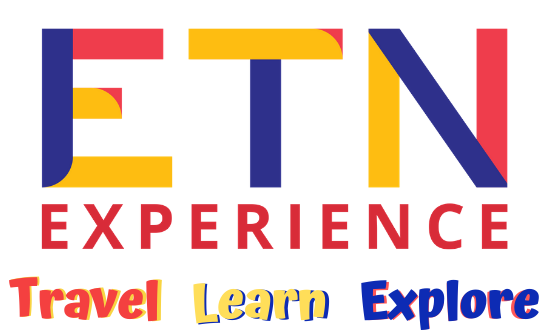 January, the month of going back to school and work, cold weather, longer dark nights and possibly snow. Why spend January in the cold weather when you could spend it being warm, getting a tan, relaxing at the beach. January is actually one of the best times to pay for a holiday because plenty of airlines and travel agents have January sales on holiday packages and flights. Wouldn't know where to start looking? Don't worry I've done the looking for you and have come up with the hottest, most popular and cheapest places to go this January 2020…
Let's start with anywhere in the Caribbean
You'll be able to enjoy temperatures of up to 30 degrees and lovely scenery with loads to do. The most popular activities here would be to go swimming or hiking as you will be able to really absorb the scenery and culture. The Caribbean is full of lots of amazing countries that will be cheap to visit in January, if you really can't decide which country you would love to visit, why not try a cruise? A cruise would allow you to visit and interact with majority of the Caribbean islands whilst also enjoying the perks of the cruise itself. The Caribbean is the place to go for anyone who just wants to soak under the sun and relax.
Go on…you know you want to.
Gambia
Big on attractions and appeal, Gambia is one of the most exciting places to visit in Africa. If you are into wildlife and nature Gambia is definitely the place for you. Gambia is well known for its world – class bird watching, nature reserves and river cruises. You will also be able to learn more about the country's history at Banjul if you were interested. Enjoying temperatures of up to 32 degrees you don't want to miss out.
Arabian gulf or Abu Dhabi
Capital of the United Arab Emirates, Abu Dhabi has created a name for itself. January is the best time to visit Abu Dhabi as it is not unbearably hot with temperatures only going up to 26 degrees. If you love to sightsee you should definitely go Abu Dhabi, this is sightseeing central. You will be able to visit the Sheik Zayed Grand Mosque, Louvre Abu Dhabi museum, the Emirates Palace, enjoy a ride at the Eastern Mangroves Promenade on an Eco-Donut Boat and you can't visit Abu Dhabi without going on a Desert Tour. Now if this is not a sight seeing extravaganza I don't know what is.
Phuket, Thailand
If night time fun is more up your street then Phuket is the place to visit. This would be the perfect holiday for a group of friends. From the everyday night life to the night time attractions, you will always have the best time of your night and the weather is a treat…you can expect up to 33 degrees. Take a stroll down Patong's Bangla Road for endless nightclubs, bars and shows. While you are in Patong don't forget to buy a bargain souvenir at the Chillva Night Market. Want to experience a Las-Vegas style show? Then don't miss the FantaSea show in Phuket. Want a more relaxing night out? Then why not try a beach club around Bangtao or Kamala. Of course, it wouldn't be a holiday without beaches and boat rides both of which you can do. Sounds like your kind of holiday? Then go and book!
Cancun
Normally known for its white sandy beaches and clear waters Cancun temperatures can reach up to 30 degrees. Perfect for those relaxing winter getaways, especially because the prices drop so quickly after the Christmas period. With endless clear blue waters and hidden underwater worlds, you can swim nearly everywhere in Cancun: try snorkelling with the whales and sharks, the Cenotes, underground rivers and don't miss the underwater museum! Perfect holiday for those who enjoy a splash.
Well, what are you waiting for, those January sales won't be here forever…
I am passionate about writing to relate and inspire my audience about many topics. I am the work placement researcher and officer at ETN Experience, for any work placement queries please contact me.
One response to ""